DESTINATIONS FOR SENIOR WOMEN TRAVELERS
Updated: Jan 30, 2020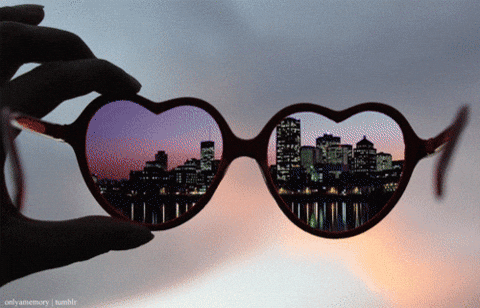 Since we're traveling alone, an affordable and safe destination is a must. And meeting people close to our age is a bonus. "As a woman, I have no country. As a woman, my country is the whole world".
CARTAGENA, COLOMBIA
Cartagena provides the ideal blend of culture, beach and colorful history with excellent tour guides and high-quality dining. It may feel a bit romantic to be their solo, but the jovial crowd at Casa San Agustin, with its hotel bar and open-air rum tasting in the plaza, is as convivial as any major city.
NEW ZEALAND
It's one of the most visited countries by solo travelers. It is extremely safe, easy to meet other people and lots to do and see with breathtaking beauty at every corner. The first commercial bungee jump originated in New Zealand, and it is easy to get around New Zealand. For the solo woman traveler looking for luxury, there are dozens of top-rated lodges throughout the island.
ITALY
Italy is rich in history and culture and features one of the best cuisines in the world. Visit the astounding at treasures in Rome and Florence and the canals in Venice. Italian trains are very affordable, although not always punctual. The mountains in Italy seem an even better one at the moment, given the fresh alpine air, the skiing or hiking and the gourmand fondue at Rosa Alpina, a Relais &Chateaux property. Newly refurbished, the 100-room Grand Hotel Minerva in the heart of Florence emits the perfect place for a solo traveler's journey to Florence. The rooftop bar and pool is a plus, with amazing views of the church of Santa Maria Novella.
JAPAN
Japan feels different and exciting, but it is so clean, safe, and well-organized that you'll easily find your way around even if you don't know a single word of Japanese. Tokyo and Kyoto are the two cities you absolutely can't miss, but speedy and ultra-punctual bullet trains make traveling around the country a breeze. Most hotels charge per person, not per room, meaning that you're not penalized for traveling solo. In a country where respect for elders is a tenet of the culture, more than 26% of people are over 65, making Japan the country with the oldest population in the world.
ARGENTINA
Argentina is huge. You can hike around lakes and up mountains, ride a boat to a glacier, see penguins, taste wines, admire some of the biggest waterfalls in the world, visit museums and churches, and shop until you drop. Catch a free performance on the street, buy a ticket to a show, or even take a lesson. Some schools like DNI tango match you with different solo partners if you come on your own. Go to Patagonia, the Lake District, and Iguazu falls for superlative landscapes. Avoid expensive flights by taking night buses, which are affordable, safe and comfortable for you or choose to spend your time in one region. December to March is summer in Argentina, making it a great winter destination for North Americans.
GREECE
Greece's history goes back thousands of years and is best discovered through the archaeological sites and museums dotted around the country. The city appeared busy and chaotic during my first visit in 1993, I quite enjoyed strolling around and, more recently, using the expanded metro.
The climate is warm and sunny from April to October, which lets you enjoy the beaches on dozens of islands. Despite the lure of the islands, be sure to dedicate a few days to Athens.
PORTUGAL
Often-overlooked, Portugal will delight you. Traveling around this compact country is quick and easy. Portugal's drawcards include charming villages, castles and cathedrals, nearly 1,800 kilometers of coastline, and the picturesque Douro Valley. Large food portions at restaurants help make the country surprisingly affordable. Always ask for 'mega dose' unless you're starving. Portugal also has an older population, compounded by the ex-pat retirees who winter in the Algarve, when the average temperature is a mild 15 degree Celsius. Be sure to catch a fado performance at Capella in Coimbra, which is everyone's favorite Portuguese town.
LAOS
The gracious and reserved Lao people, orange-robed monks, and ornate Buddhist temples are reminiscent of Thailand but without the crowds. Lao offers a distinct cuisine based on sticky. You can eat for a couple of dollars at the street markets, but check out the Tamarind Café in Luang
Prabang for something a little more upscale, and consider taking their cooking class. The peaceful town of Luang Prabang in the north visits here especially relaxing. The climate is also cooler and more comfortable than in much of south-east Asia. INDIA
New Delhi is the capital of India and is filled with must-see landmarks, cultural attractions, and fun activities. New Delhi is one of the liveliest and most exciting cities on the globe. Avoid traveling to New Delhi between April and June as an uncomfortable heat upwards of 40 degrees Celsius is known to be ordinary. Book your trip between February and March or October and November, to avoid bad weather and monsoon rains. Book our Senior women group tour to Amritsar
Contact us on info@wovoyage.com Whatsapp: +91 9911194194 Write your travel story and share it with us on our social media Instagram: https://www.instagram.com/wovoyage/ Facebook: https://www.facebook.com/wovoyage/